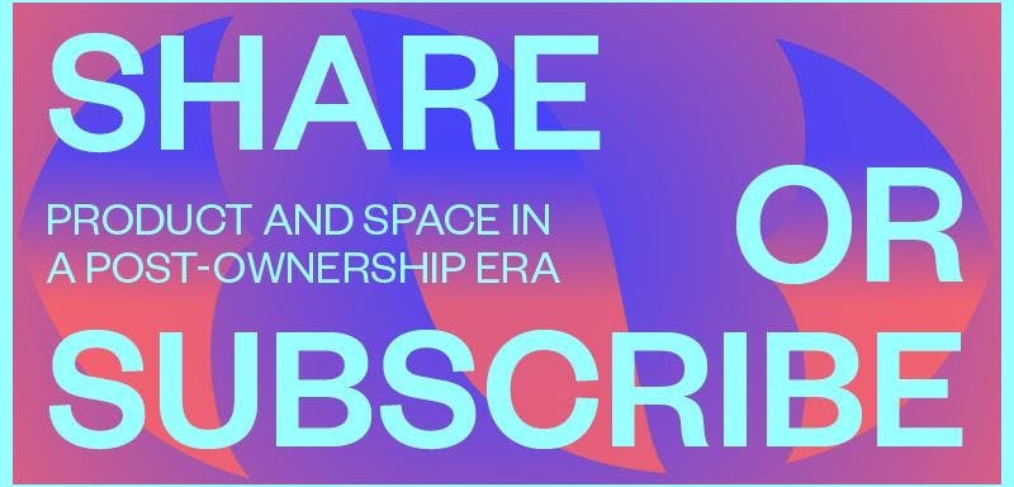 Share or Subscribe: Product and Space in a Post-Ownership Era
Join us for a panel discussion, talk and networking drink with our hosts "Design Post Amsterdam" at their showroom discussing some of the most pressing issues in design today.

The sharing economy has given way to a multitude of collective experiences – from co-working-slash-living to mobility and SaaS. And it has matured: where a few years ago you dipped in and out of the sharing economy – using a ride sharing app or crowdsourcing site every once in a while – now the sharing economy is getting to a stage where its reaching a critical mass, providing consumers with convenient and cost efficient access to resources without the financial, emotional, or social burdens of ownership.
Developments over the last 12 months – think Ikea's move into the rental game – hint that the furniture industry's future might be service rather than sales led, with the potential to transform how designers create for and relate to a new generation of users – one that no longer believes in the feasibility or desirability of a private-property ownership model.
But what does this actually mean for the role of interior designers and architects? How do designers deal with short-lived products, spaces and services? What role can participatory design processes play in modelling spaces that foster exchange (at work, in public and at home? And ultimately, how do you build a brand that thrives in the co-economy?